Once you're ready to publish your show for the first time, you'll need to go through a few basic steps for each distribution platform.
Once that initial set-up is complete and your show is verified on each platform, each episode that you upload to ZenCast will be published out to those channels automatically.
To get started, go to the "Distribution" tab of your ZenCast dashboard:

Next, make sure that the basic checklist has been completed:

Then, for each platform you'd like your show distributed to, scroll down and click on the "Submit to..." button on the right-side.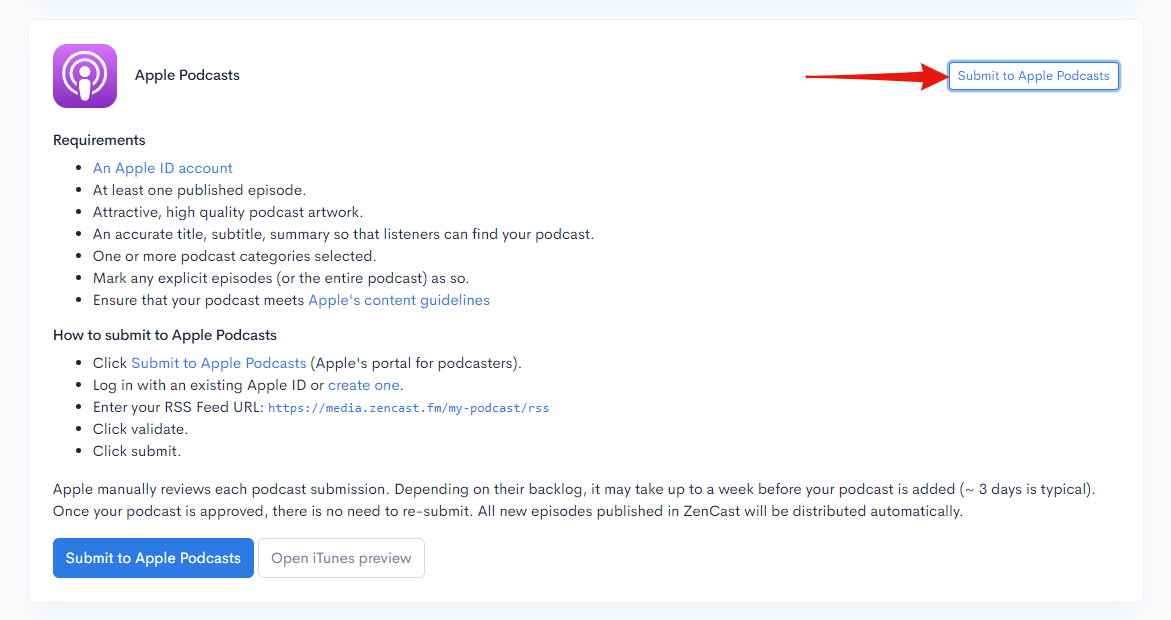 This will bring up a list of requirements and step-by-step instructions for getting your podcast approved on that platform.
Once the approval process is complete for any given platform you won't need to repeat it unless you want to submit a brand new podcast. For your current show, all episodes will be submitted automatically as and when they are uploaded to ZenCast and the RSS feed automatically updates.