When you're new to ZenCast you'll be taken through a guided setup and given prompts at each step. After creating your first show and uploading an episode you should see the following screen (if not you can get to it by clicking the green Setup button on your dashboard).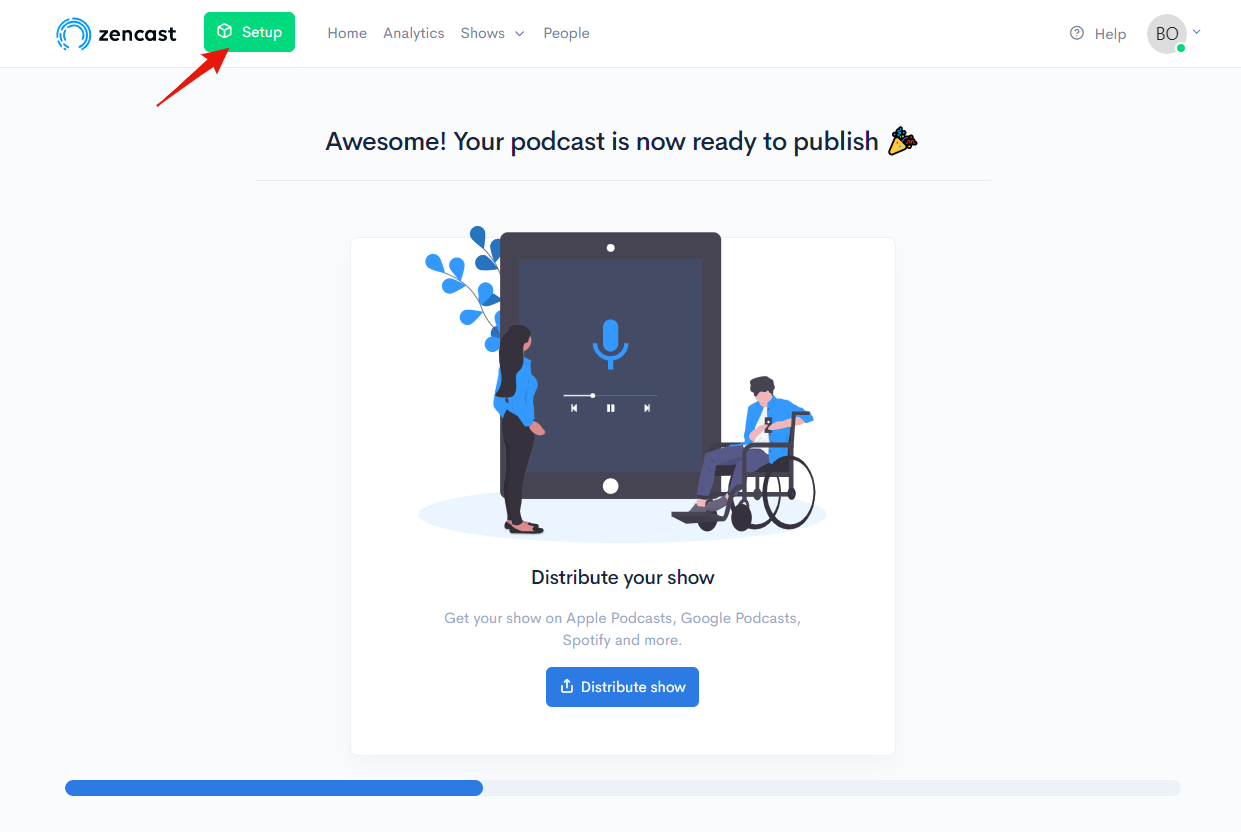 Click the 'Distribute show' button in the center to be taken to the Distribution screen.
This can also be found any time you like through the menus by going to Shows > Select the show you want to share > Go to the 'Distribution' tab:

You'll then see a checklist of tasks to complete before you share your show: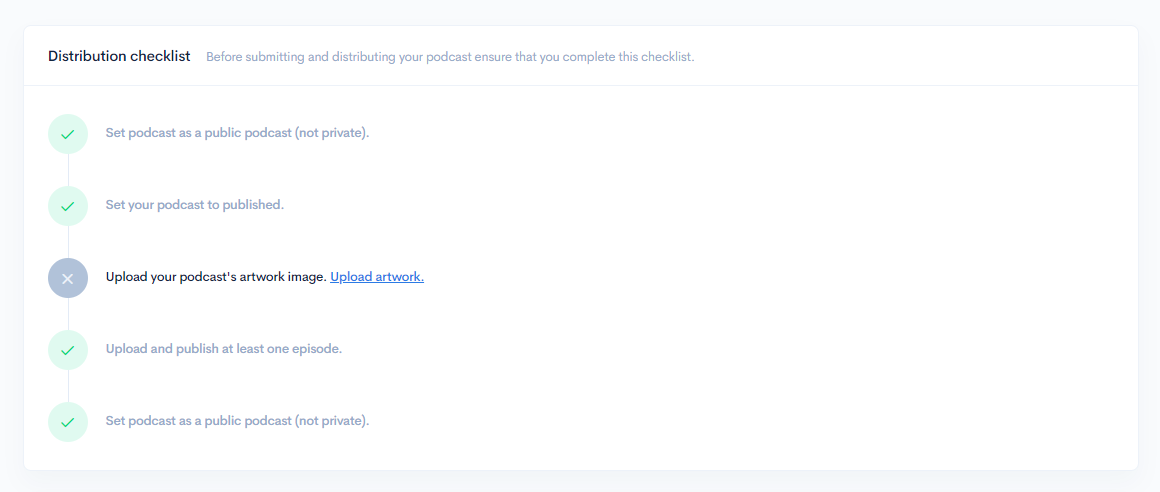 In the screenshot above you can see the show artwork hasn't been uploaded yet. If you see any unchecked items in the distribution checklist like this, it's a good idea to follow the links to complete the checklist before distributing it to other platforms.
Below that, you'll see all the links to submit your show to 15+ different podcast and audio platforms.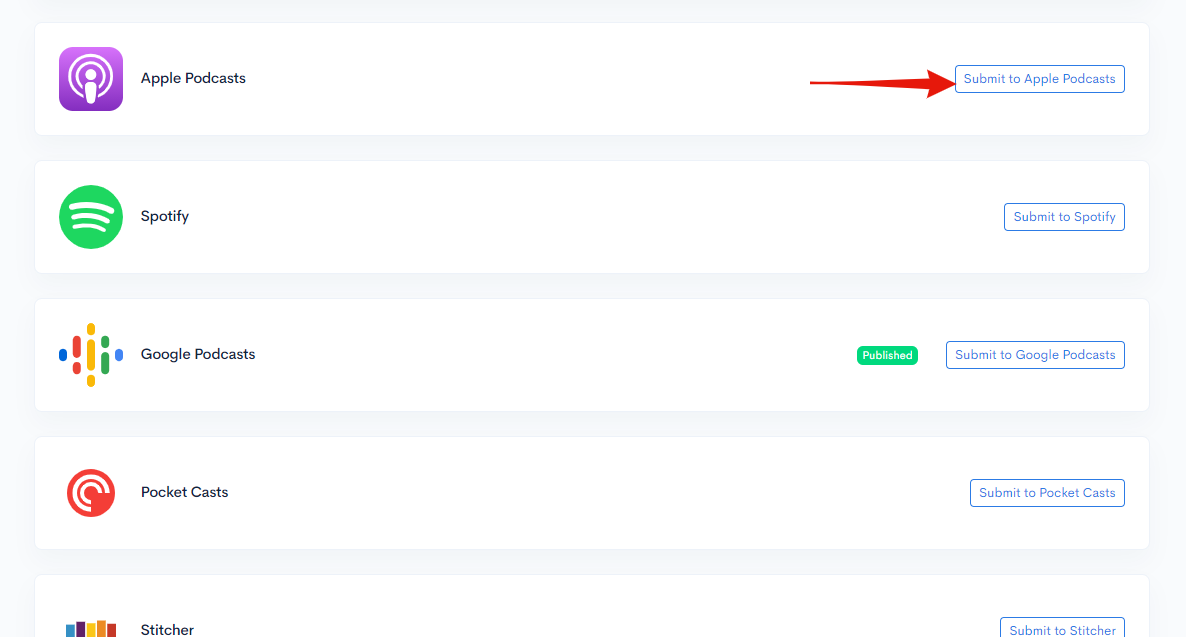 Clicking the 'Submit' button on the right-hand side will open up more information on each platform's requirements.
If you're happy that everything is ready then click the blue 'Submit' button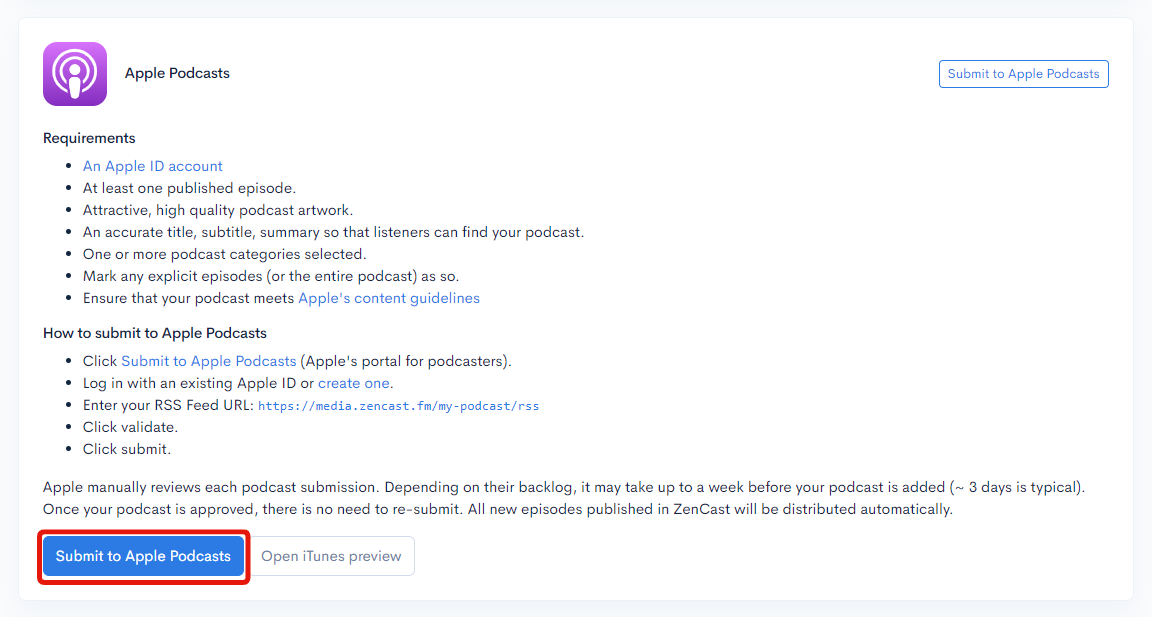 In each case when you click the blue 'Submit' button your show will either be sent directly for submission to the podcast directory, or you'll be redirected to a new window where you need to follow instructions from the platform itself (eg registering, signing in, entering your show's RSS feed URL).
Once your show has been successfully submitted and approved by each directory (indicated by the green 'Published' badge), a new button will appear that links directly to your show on that platform: