How to redirect your show to ZenCast from another podcast hosting platform
How to redirect your show to ZenCast from another podcast hosting platform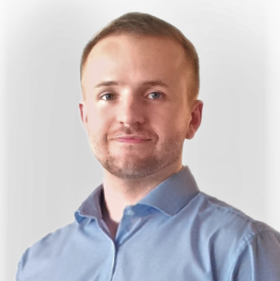 By Ben
updated about 1 year ago
Podcast platforms, such as Spotify, Apple Podcasts, Google Podcasts etc all deliver episodes to your listeners by pulling the episode file from a hosting service.
When you switch to ZenCast, you'll need to tell the podcasting platforms that your show has moved to a new hosting service so they know where to look when someone wants to listen.
This is done using what's called a 301 Redirect.
If this sounds confusing it can be best to think of it as having your mail redirected when you move home to a new address. This makes sure all your mail goes to the right place until your friends, family, the bank etc all know you've moved and send your correspondence to the new house.

You don't need to know the technical details, it's just important that you know how to set up the redirect so that your mail keeps getting delivered.
How do I set up a 301 Redirect to move my show to ZenCast?
Some important notes before you start:
Do not delete your old account until you have redirected to your new host. You will need to create a 301 redirect to ZenCast first.
Import your old episodes first, then follow this redirect guide second. Here's our guide on importing an existing podcast to ZenCast
First, you'll need your new URL at ZenCast, this is the new address that platforms will use to find your episodes.
Head to your Show Dashboard > Overview Tab
Click on the 'RSS feed' button on the right-hand side
Copy the URL from the popup
Your ZenCast RSS feed URL will look something like this:

Next, depending on who is your old hosting company, they may have a self-service redirect feature. Here are instructions for some of the more common ones:
Log into your Anchor account on the web
Click Settings in the top right of your screen
Click Distribution
Scroll down to advance settings and insert your new URL into the box provided for the Redirect URL
Click redirect my podcast
Log in to SoundCloud
Click on "..." in the top-right
Click on "Settings"
Go to the "Content" tab
Paste your ZenCast RSS URL in the "Subscriber redirect" field.
Click 'Save changes'
Log in to Podbean
Go to the dashboard, and click Settings > Feed > Advanced Feed Settings
Paste your ZenCast feed URL in the "Redirect to a New Feed" field.
Click "Update Options" to save your changes.
Go to the playlist for the podcast you wish to redirect
Go to the "Details" tab
Expand the "Advanced settings" section
Tick the box marked "Podcast RSS Permanent Redirect"
Enter your new ZenCast feed URL.
Click "Save Changes"
Log in to your Buzzsprout account and go to "My Profile"
Click on the "Podcast Settings" tab then the "Cancel/Redirect" Podcast tab
Select the centre option to Redirect Your Podcast Feed.
From there you will be taken to an information page with the full process of placing your 301 redirect.
On this page, you'll be given a checklist to follow to move your podcast, and near the bottom, enter your ZenCast feed URL in the "Your New Feed URL" field.
Check the consent box and click the red "Redirect" button.
Sign into your Castos dashboard and click "Settings" to open the Podcast Settings page
Select "Feed Details"
Click "Advanced Settings"
Paste your ZenCast RSS feed URL into the "Forward RSS Feed" box
Click "Save Podcast Details"
Sign into your Whooshkaa account, click "Shows & Episodes" and select "Shows" from the side menu on the left. Navigate to the show in question by clicking/tapping on the show title of the show
Click the "Edit" button at the bottom of the show overview
Scroll down the Edit screen. In the "Redirect from Whooshkaa" box, enter your new ZenCast RSS Feed URL
Click "Update" to save your changes
In the Home Menu, click "Pages"
Hover over your podcasting Blog Page title, and click gear-icon next to the title to open Blog Page Settings
Go to the "Feeds" tab and click "Podcasting"
Scroll down and click "Change Feed"
Click "Moving from Squarespace"
Enter your ZenCast RSS feed URL in the field
Log in to your Spreaker account
Select "Dashboard" from the profile dropdown in the top right of the navigation bar
Select the show you'd like to switch over to Podcast.co and choose "RSS Customization" from the left menu
Select the show you'd like to switch over to ZenCast and choose "RSS Customization" from the left menu
Select "Redirect Feed" and paste in your ZenCast RSS feed URL
Log in to your Libsyn account & click "Settings" towards the top of the page
Select "Redirects" from the left-hand sidebar
Enter your new ZenCast RSS feed RUL into the box that says "Feed Redirect URL"
Click "Save" to save your settings. You will be asked to confirm adding your new ZenCast RSS feed
Click "Yes" to finalize your 301 redirect
Blubrry is a little more complicated to set up a redirect compared to some hosts.

Visit their help page

on the topic to get started.

If you run into any issues first contact Blubrry support, and if there's something they can't help with you can always get in touch with us via the chat bubble or by emailing hello@zencast.fm
In all cases, you'll find somewhere you can paste your ZenCast RSS feed URL so that the show's old host can redirect traffic to your show's new location.
If your old host doesn't have a self-service option for setting this up, you can contact their support channels and ask for them to set up a 301 Redirect, and give them your ZenCast URL.
Once this is complete give it a few days to a week for the changes to take full effect across all podcasting platforms.

If you need any help or run into any issues feel free to get in touch via the chat bubble or email hello@zencast.fm
Did this answer your question?