Moving an existing podcast to ZenCast is simple and straightforward. It just takes a few clicks to import your existing podcast, including all of its episodes.
Before you get started you'll need your current RSS feed your or Apple Podcast link from your old host. If you're not sure what these are, they should look something like this:
RSS Feed:
http://feeds.thisamericanlife.org/talpodcast
Apple Podcasts (iTunes) Link:
https://itunes.apple.com/au/podcast/this-american-life/id201671138
Examples of how to find your RSS feed URL
Anchor

SoundCloud
Log into SoundCloud and click the "..." in the top-right corner of the header.
Click "Settings" on the drop-down menu and then click the "Content" tab.
Copy your RSS feed from the relevant box:

PodBean
Log in to PodBean
Go to your Podcast Dashboard
In the left-hand menu click "Settings" then "Feed"
In the top left corner click on "View RSS feed" (look carefully, it's quite small and easy to miss!).
You'll then be shown your RSS feed URL:

Omny
Log in to your Omny dashboard
Click on the playlist for your podcast on the left-hand side of the screen.
Your RSS feed URL will be shown under the Details tab: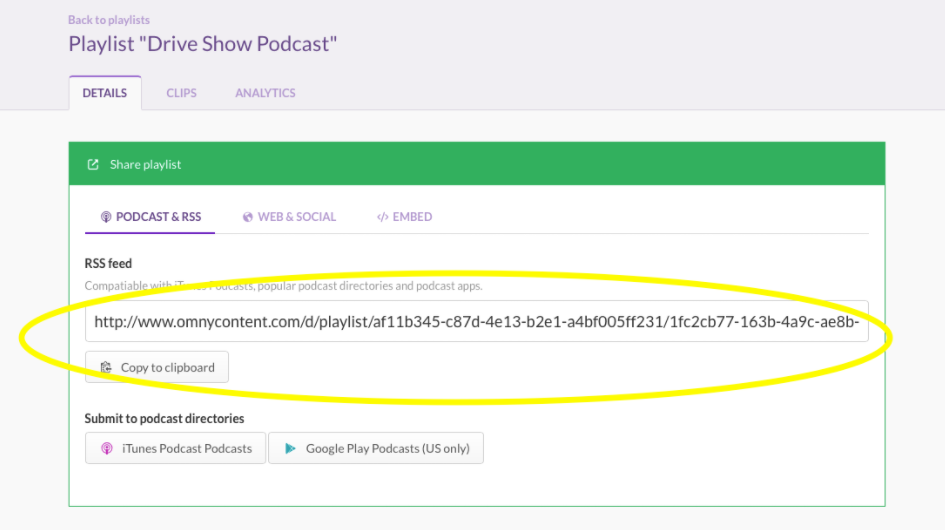 Buzzsprout
Log in to your Buzzsprout dashboard
Go to the Directories page
Click on the "RSS Feed" tab
Your RSS Feed URL will now be shown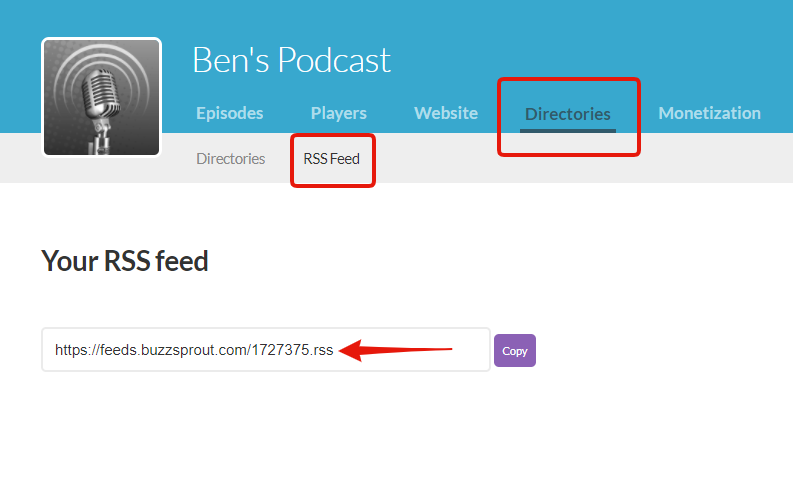 How to use the RSS feed URL to import your show to ZenCast
Log into ZenCast and head to the Home Page on your dashboard.
From there click the "Add a show" button:

On the next screen click "Import show":
Then paste your URL in the box: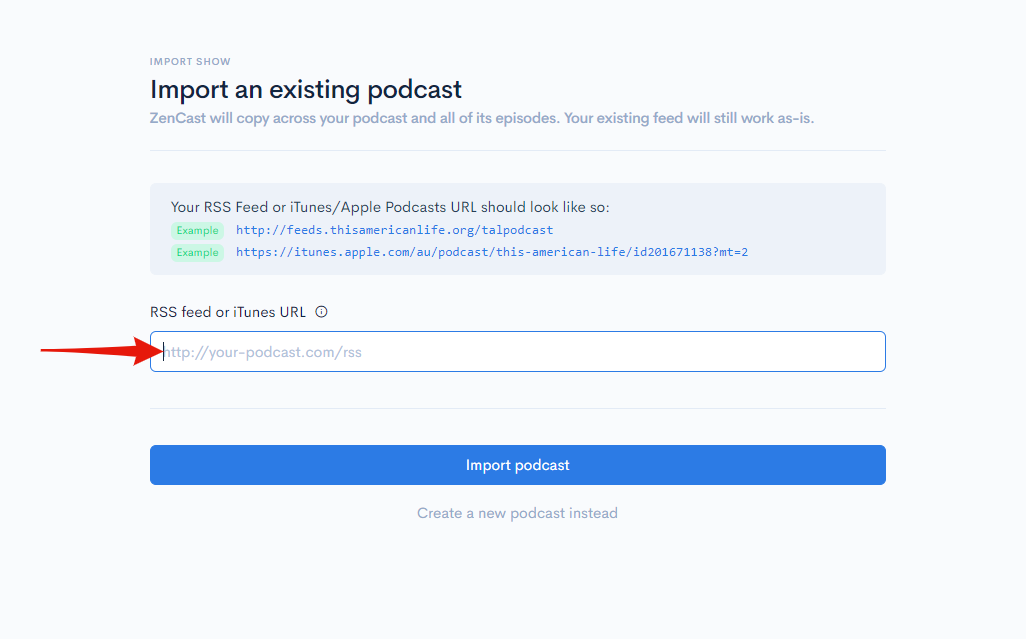 Click "Import podcast" ... and you're done!
Wait a few seconds and ZenCast will go off and import all of your existing podcast's information into ZenCast.
If the import was successful, you should see all of your episodes. If some episodes are missing, check that they are available in your feed, as only episodes available there will be imported.
Remember to upload new episodes directly to ZenCast from now on.
If anything doesn't look right, or if you're having trouble with any of these steps, you can always reach out to us for help!