ZenCast comes with a beautiful player that looks great everywhere. As well as the player featuring automatically on your ZenCast website, it can be embedded on all popular websites and blogs by copy-and-pasting a single line of code.
Log in to your ZenCast dashboard, select one of your shows, and go to the Player tab. You'll see two options to embed slightly different players on your website.
Embed a single-episode player. This will always show the latest episode of your podcast.



Embed a multi-episode player. This gives listeners the ability to choose different episodes.

You can copy and paste this on your own site, for example, a WordPress, Squarespace, or even your own custom site, and the ZenCast player will play audio directly there for your website users.
Click either the "Embed latest episode" or "Embed playlist player" button to bring up a new pop-up window with your special code.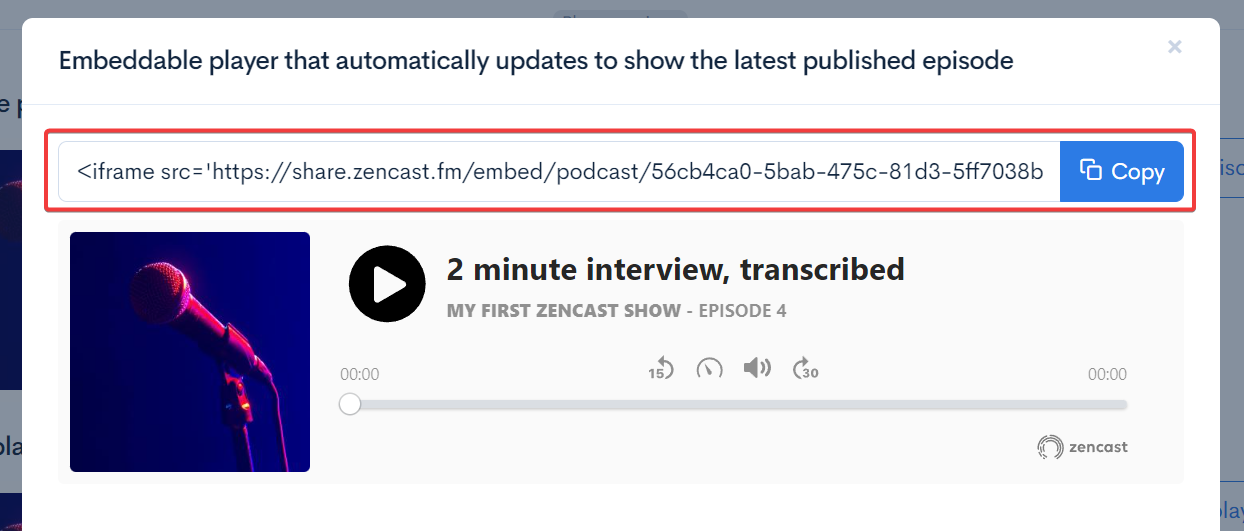 Copy and paste this code into your website to display the player at that location. If you're using a website builder like WordPress or Squarespace then you should add this code into a Code Block or similar.
The player will automatically update, so once you've inserted the code into your site there's nothing to worry about, just keep publishing your show as normal.
Embedding the player with a specific episode
To embed the player with a specific episode, you'll use a slightly different method.
In this case go to the Episodes tab, and click the Share button to the right-side of the episode you'd like to embed: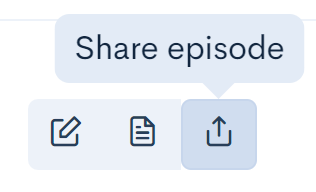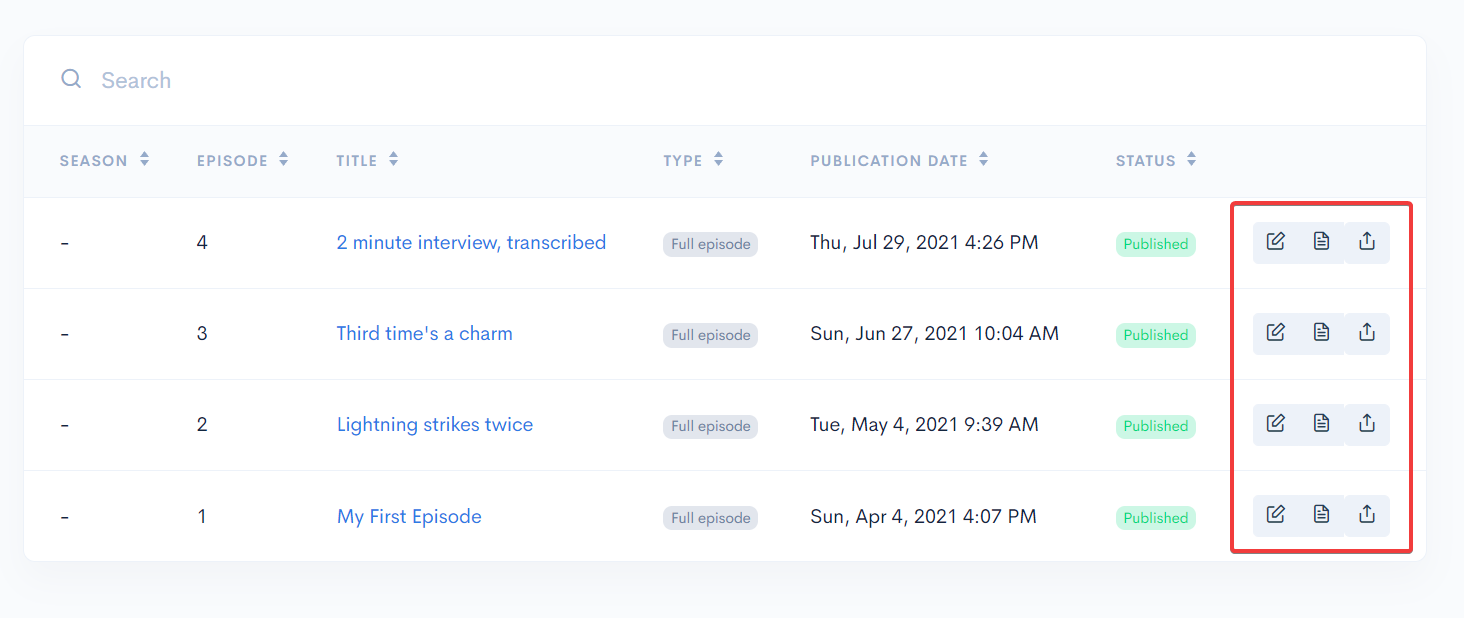 This will show a pop up with a few different share options, including the Player embed code at the bottom: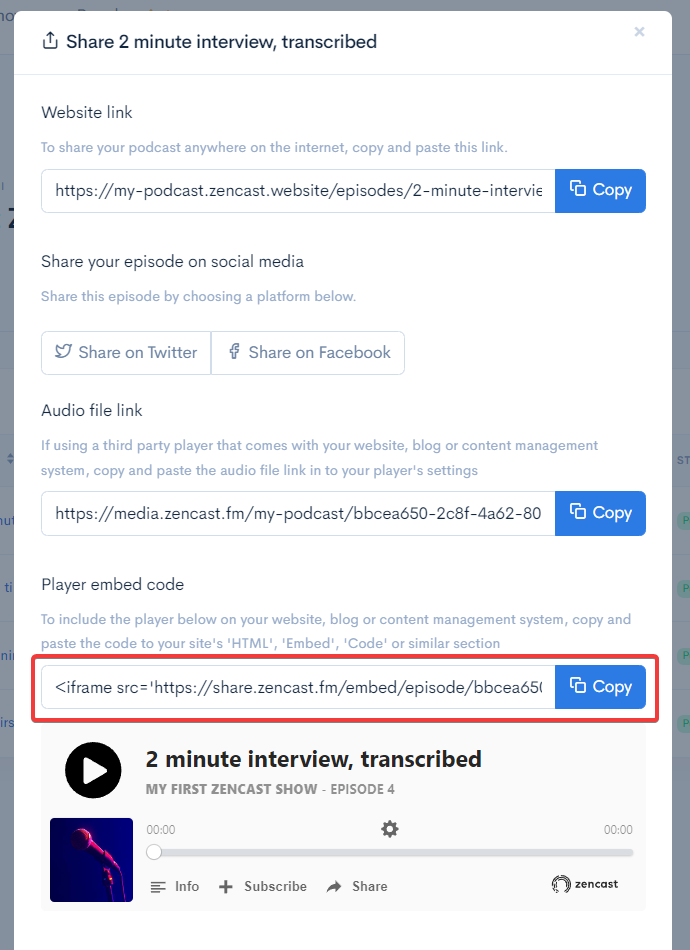 For more general info on the player, check out our help article explaining more features of the ZenCast media player.