All ZenCast plans include access to your very own beautiful and functional podcast player.
If you have an episode uploaded, you can see it in action by heading to your show's website (yourpodcastname.zencast.website) where it's already set up by default. Scroll down and click "Listen now" on one of the episodes.
If you don't have any episodes uploaded yet just head to zencast.fm and scroll down the homepage until you see our demo player - and click play for a working demonstration.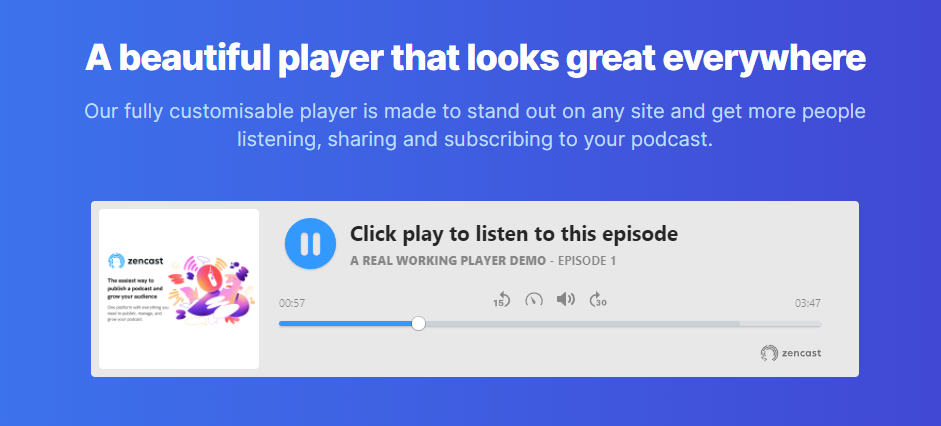 Features of the ZenCast podcast player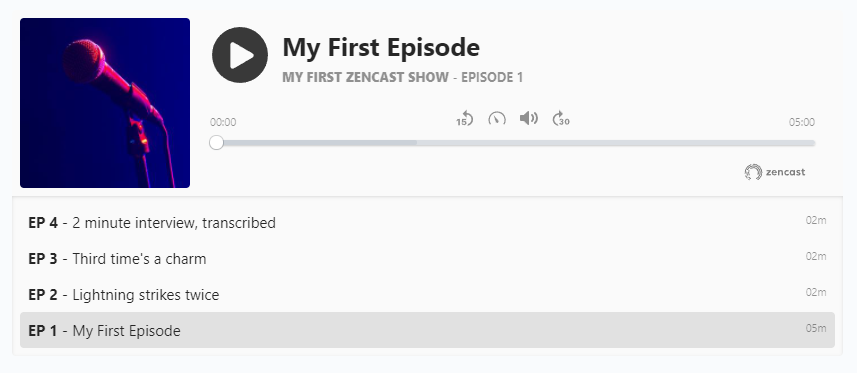 The ZenCast player packs your show's important information into a neat and functional display. There's the show artwork on the left-hand side, the podcast show title, the episode name and number, and a list of episodes below if you choose to use the playlist version of the player.
Control-wise, there's a large play/pause button, skip back/forward buttons, playback speed control and volume control, and a large track progress bar that can be used to move to any point in the audio instantly.
When a listener hovers their mouse over the player some extra buttons show up:

Info - displays the show notes
Subscribe - options for your listeners to subscribe to platforms the show is published on
Share - various options for your listeners to share and download this episode


---
Editing the podcast player
To change the behaviour or appearance of the player, go to "Show settings" and then the "Player" tab to find more options: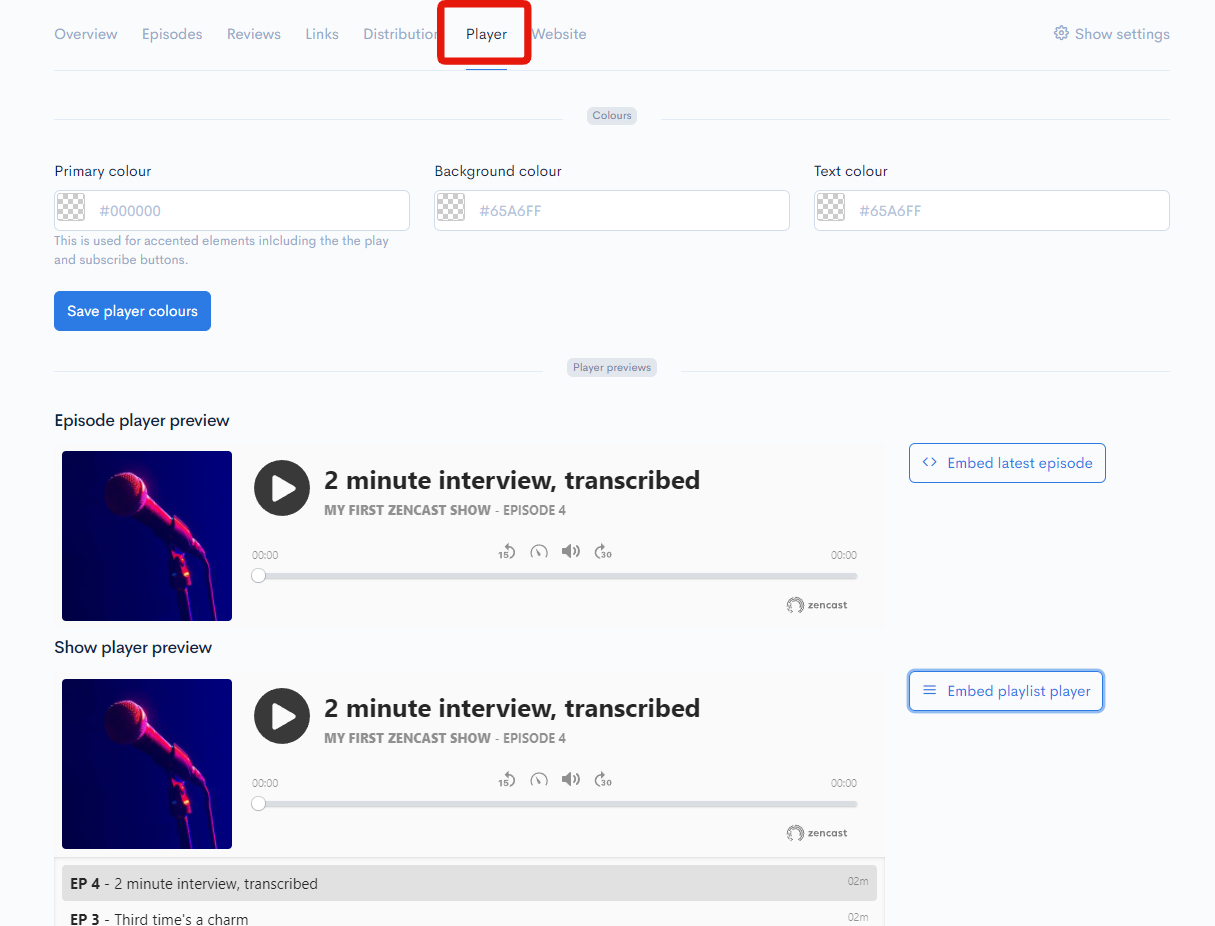 Here you'll find the embed code for both the single (latest) episode player and also for the full-sized playlist version of the player.
It's also possible to edit the player colours. Just click in the text box and use the mouse to select a new colour: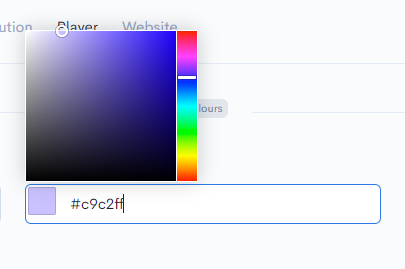 The new colours will be applied when you click "Save player colours".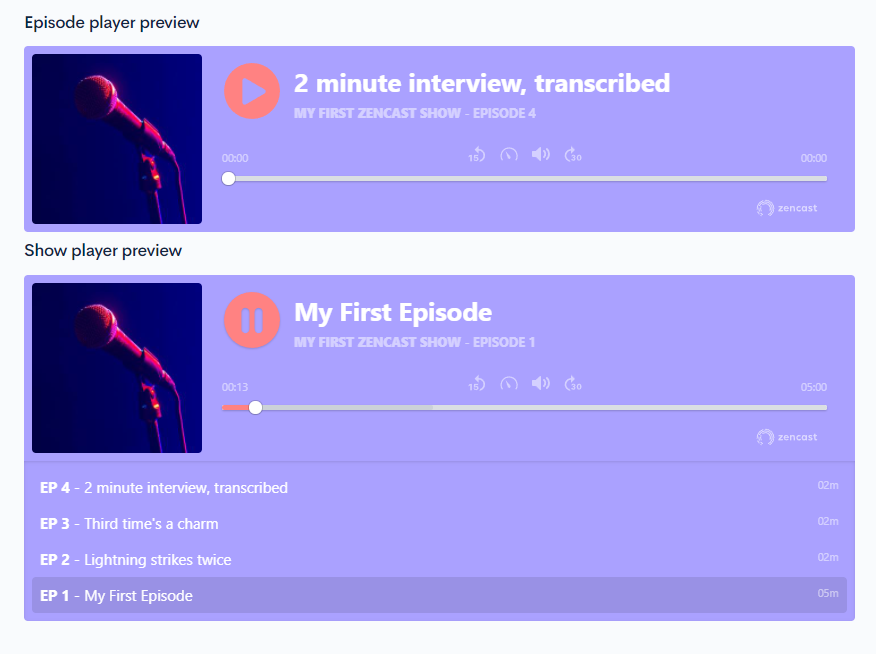 To reset back to the default colours, just delete the colour code in the text box and then click "Save player colours" again: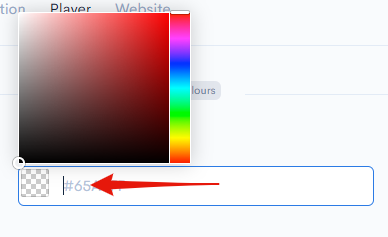 Embedding the ZenCast media player on your own site
For help embedding your podcast on your own website, see this article.
---
If you have any questions about the ZenCast media player not covered here, reach out to us via the live chat bubble or hello@zencast.fm and we'll be happy to help.