If you've just signed up to ZenCast and the dashboard is a little overwhelming, check out this short overview of the basic features.
When you first sign up and don't have any shows or episodes uploaded, your homepage will look like this: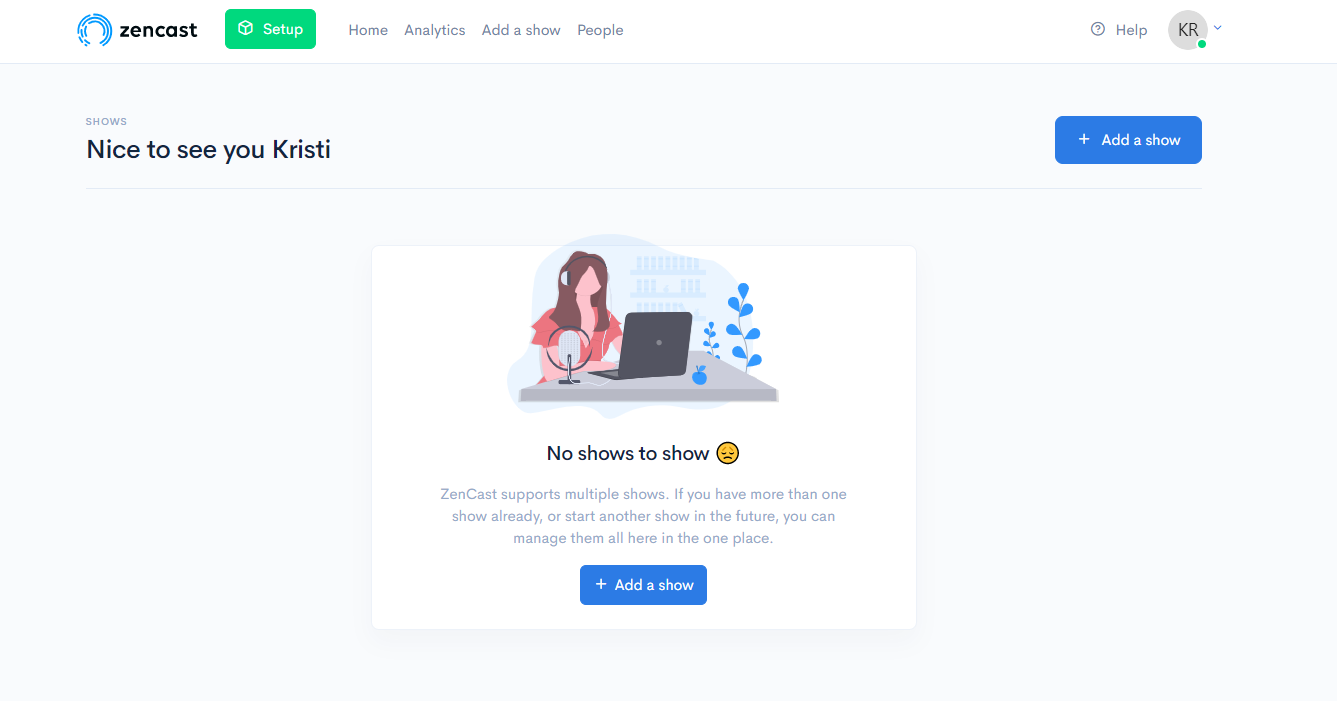 In the upper-left of the screen is the main menu:

Setup guides you through the steps for using ZenCast for the first time
Home brings you back to this screen
Analytics is where you can learn about your show's performance and listenership
Add a show is where you'll create your first show (also in the centre of the screen and on the right-hand side)
People is where you can view and edit guests, hosts and contributors
Once you've been through the setup process and created your first show the Home screen and menu options change slightly: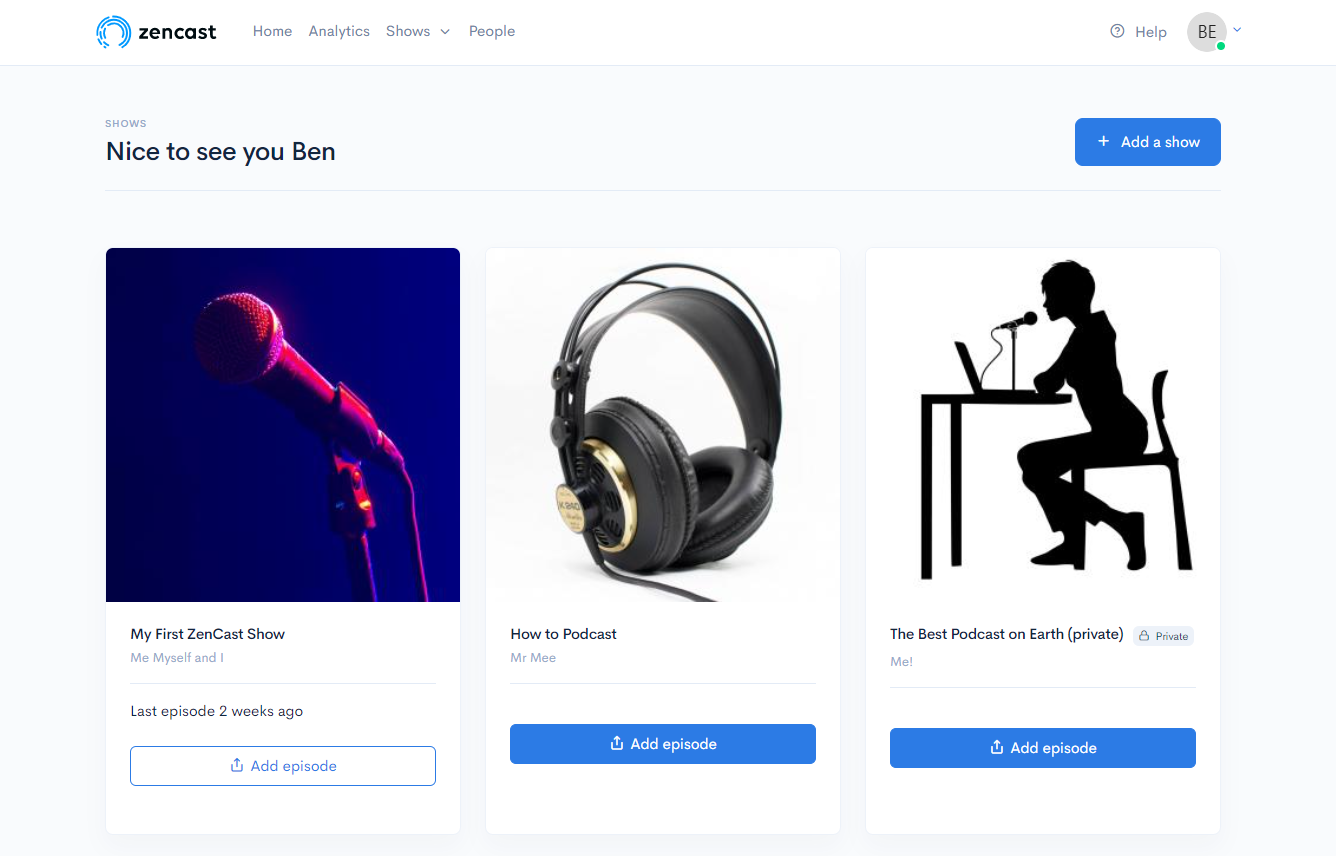 The green Setup button now longer shows
Your Shows are now presented on the main screen as large icons
In the main menu instead of Add a show, you'll see a dropdown menu containing your Shows
In the upper-right corner are another couple of icons: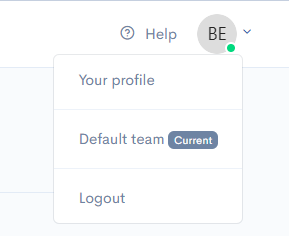 Clicking the Help icon will bring you to our Support Center where you can get in contact or search ZenCast knowledgebase articles.
The other icon will be your profile image thumbnail (if you've added one) or initials from your name. Hover your mouse over the avatar here for another dropdown menu to access Your profile, to switch teams, or to logout.