To add show notes to an episode:
Head to the Episodes tab in your show's dashboard
Click on the episode name or the edit button to the right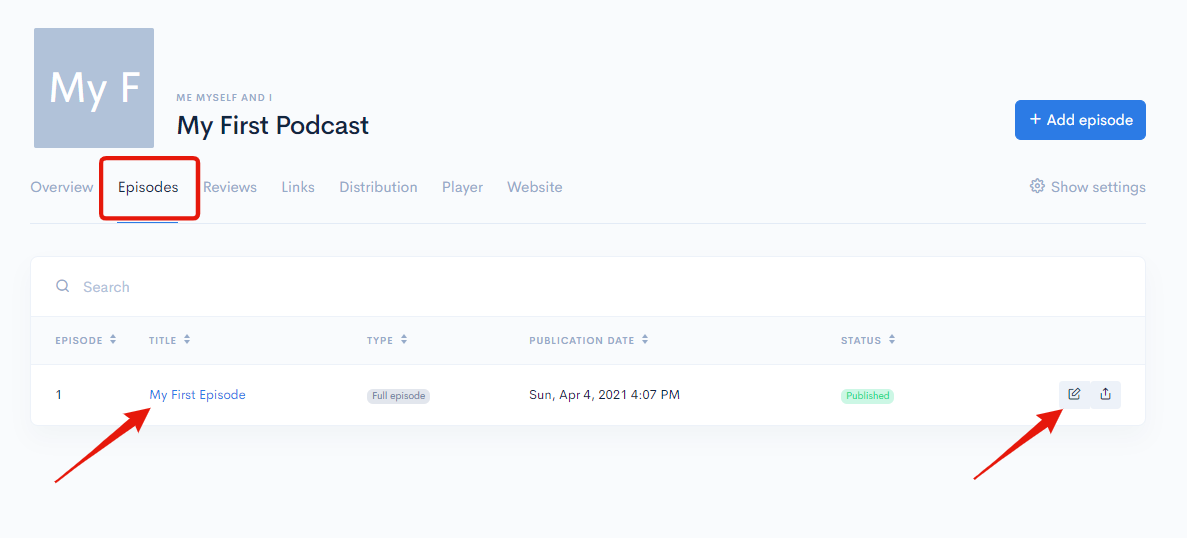 Scroll down to the 'Details' section: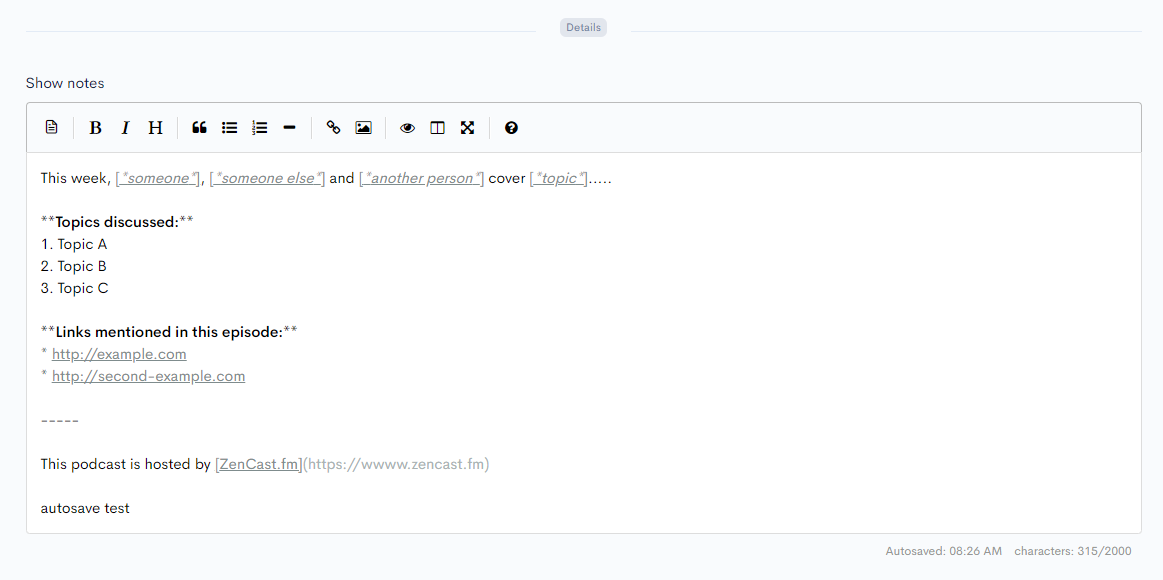 Here you can enter show notes up to a 2,000 character limit.
For more text customization, use the buttons at the top of the notes box:

With these you can do things like:
Change the text to bold, italic etc
Highlight quotes
Use bullet points and numbered lists
Insert line breaks
Add links and pictures
Preview what your episode show notes will look like to the listener
If you're on a desktop computer, hover the mouse over each button for a short description.

The show notes auto-save regularly, but it's best practice to scroll down to the bottom and remember to save before exiting just to make sure nothing is lost.