You can either add artwork when you're creating a new show or later on, you can add or change the artwork by editing the show settings.
Method 1: Add artwork during show creation
When you create your first show on ZenCast, and whenever you add an additional show to your account, you'll be prompted to fill in all the details about the new show.
Towards the bottom of the show details screen, you'll find the artwork section.
Simply click "Choose file/Browse" and select the artwork from your computer.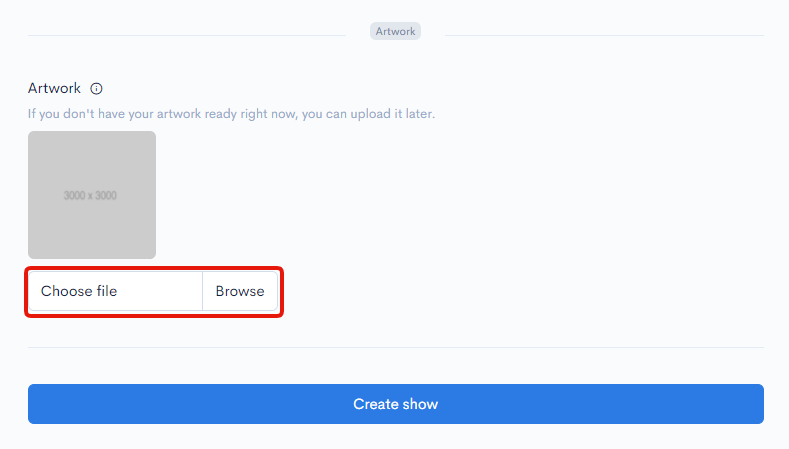 If you don't have any artwork ready at this point you can come back and add it later from the Show Settings…
Method 2: Adding/changing artwork in the Show settings:
From your show's dashboard head to the "Show settings" tab on the right-hand side
Click on the "Choose file/Browse" button in the Artwork section
Select the file to upload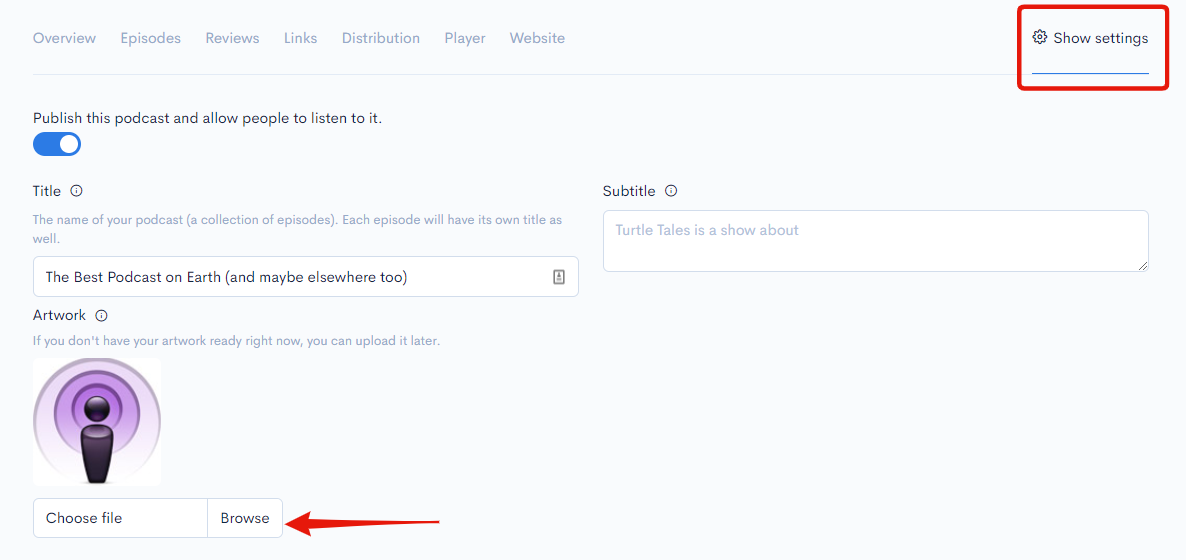 Try to aim for the following when uploading podcast artwork to ZenCast:
3000 x 3000 pixels resolution
JPEG or PNG file format
File size less than 2 MB
When you're finished remember to scroll to the bottom and click "Save Settings" to keep the changes.