There are two ways to add episode artwork.
1: When you're creating an episode on ZenCast, you'll be given the opportunity to choose artwork for that particular episode.
By default, your show artwork will be displayed (unless you don't have any uploaded, then you'll see a placeholder image).
If you want to upload artwork specific to an individual episode, just uncheck the box "Use the show's default artwork."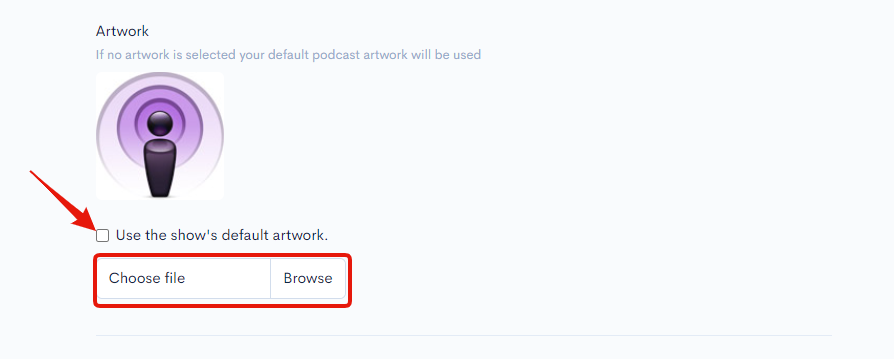 Then click "Choose file/Browse" and select the file from your computer.
2: When you want to add artwork to a pre-existing episode.

If you've already uploaded an episode and want to add or change the artwork:
Head to your show dashboard on ZenCast.fm
Go to the Episodes tab
Click on either the episode name or the edit icon to the right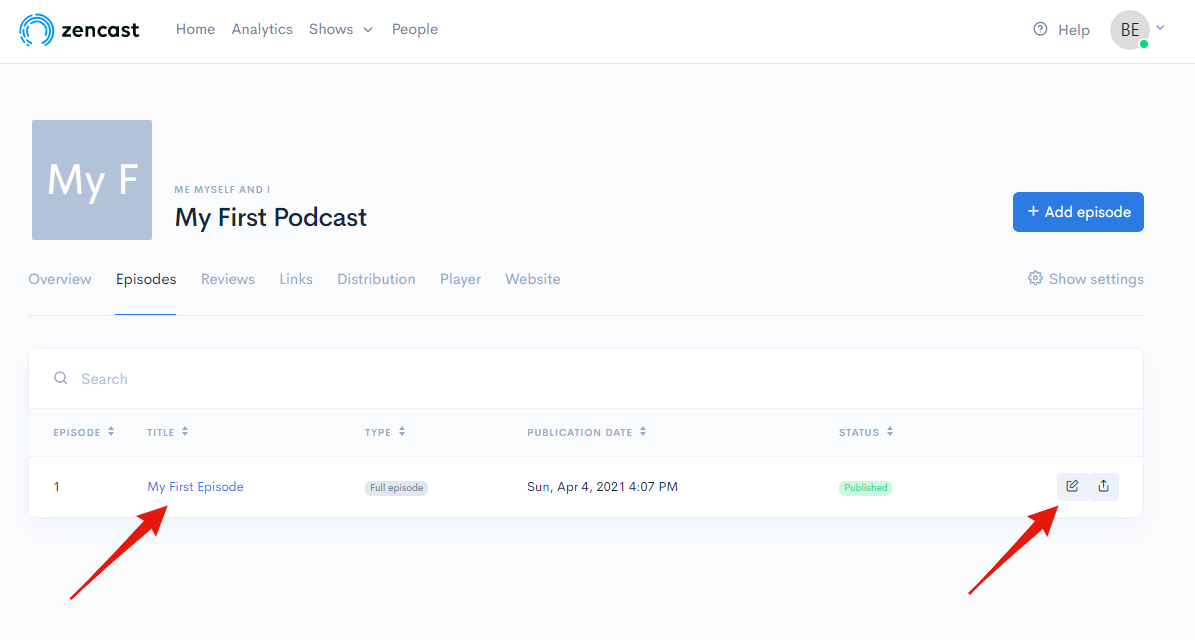 On the next page, uncheck the box "Use the show's default artwork"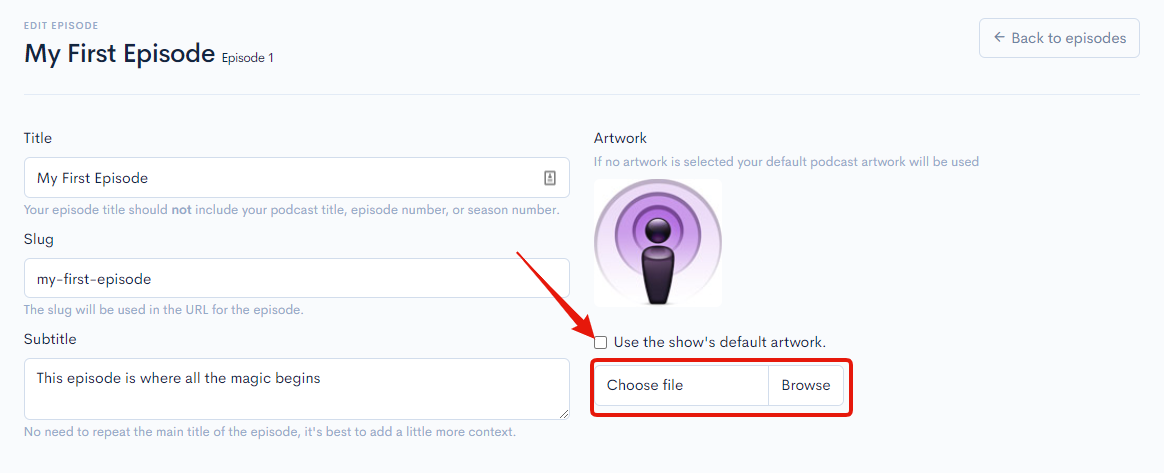 Click "Choose file/browse"
Select and upload the file you want from your local system
Remember to save your changes and you're all done
Try to aim for the following when uploading podcast artwork to ZenCast:
3,000 x 3,000 pixel resolution
JPEG or PNG file format
File size smaller than 2 MB
Also see: