If you're new to ZenCast, you'll be guided through a series of steps to help you get started and publish your first podcast.
Once you've uploaded your first episode, you'll see this screen (if you don't, you can get back to it by clicking the green "Setup" button):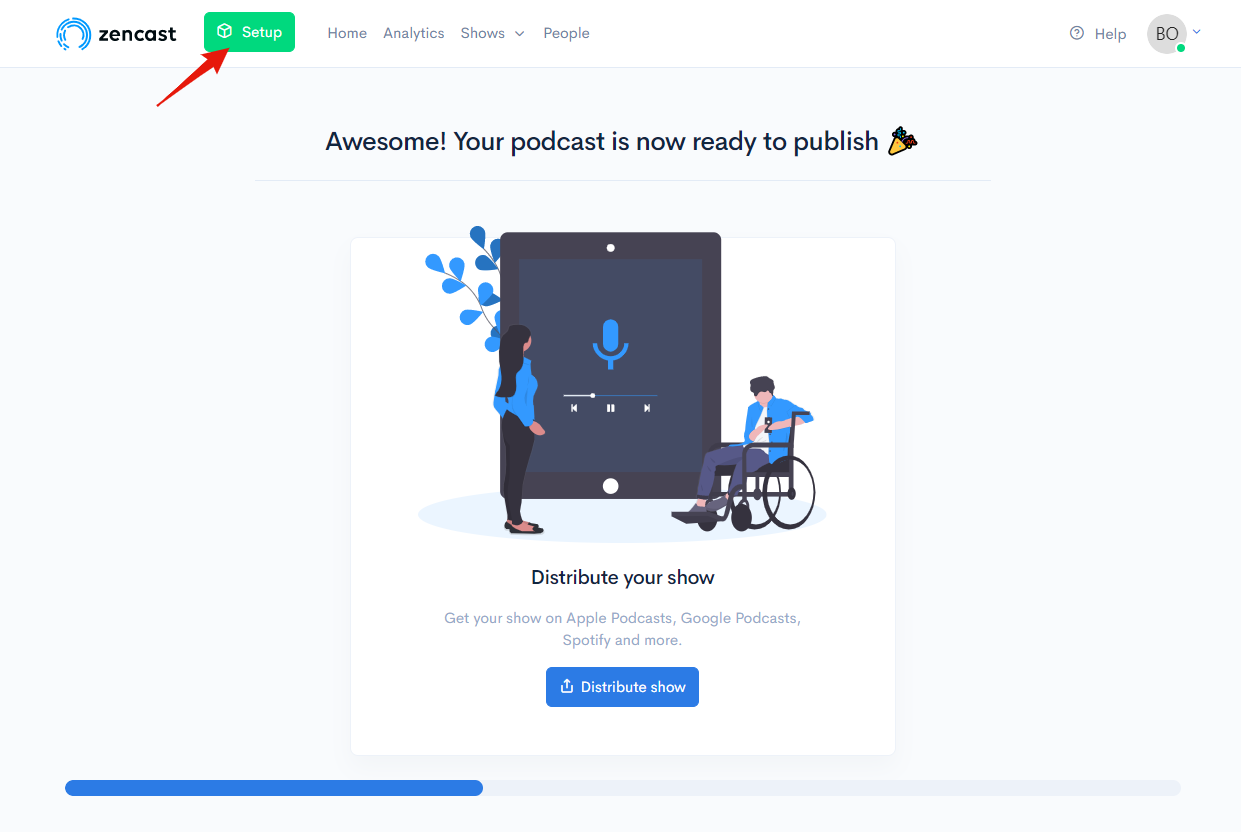 Click the 'Distribute show' button in the center to be taken to the Distribution screen:

You can return to this screen any time you like through the menus by going to Shows > Select your show > Go to the 'Distribution' tab.
On this tab there will be a check list of items to work through to prepare your podcast for publishing: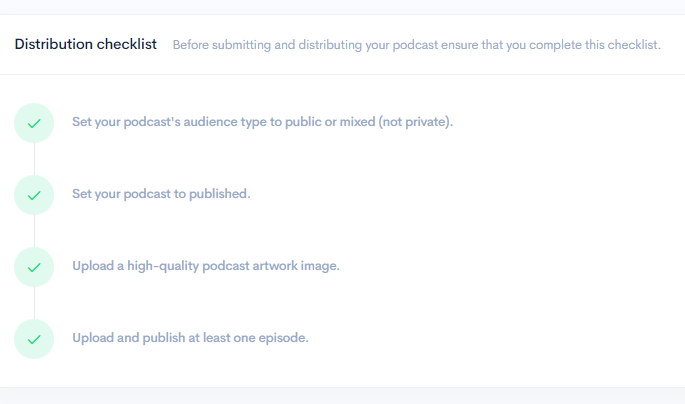 It's a good idea to complete all these steps, most of them are mandatory before your show will be accepted by listening platforms like Apple Podcasts and Spotify.
Scroll down a little and click "Submit to Apple Podcasts:

This will expand the information box: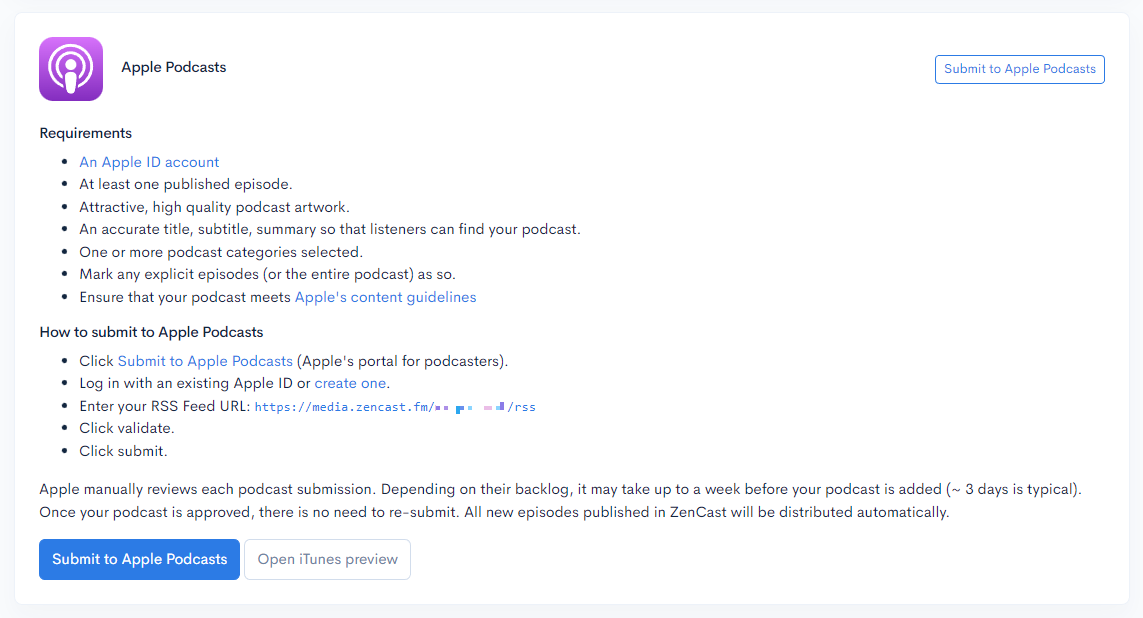 Follow the instructions under "How to submit to Apply Podcasts".
Click Submit to Apple Podcasts (Apple's portal for podcasters), and log in with an existing Apple ID or create one: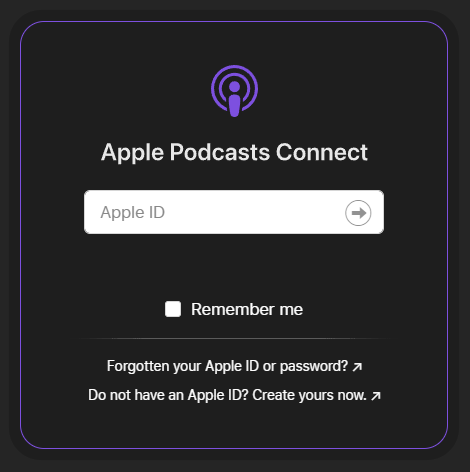 Enter your RSS Feed URL (your exact URL will show in the instructions on ZenCast) and click "Add":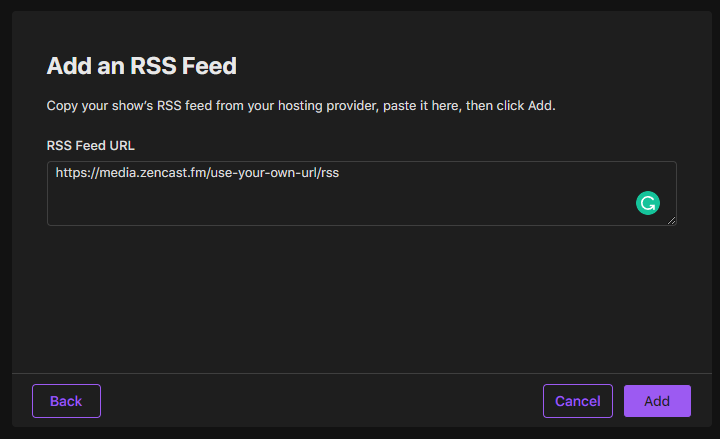 The next screen you see will look like this: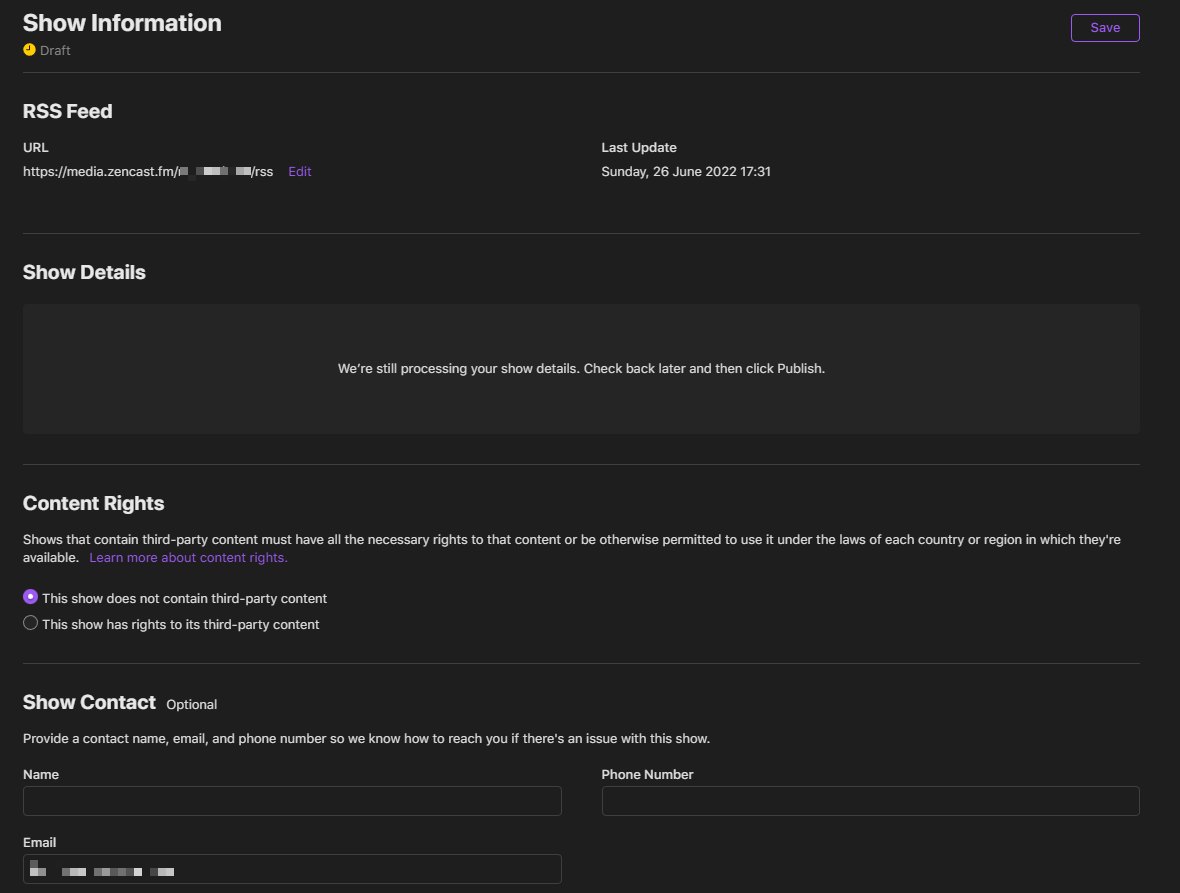 There are a few things we can see on this screen. Firstly, in the upper-left corner, this show or podcast is in Draft status.
Next, the RSS feed and the date the show was last updated.
Under that you'll see Show Details, which will be blank when you first submit and the show is processing. After Apple has finished processing the show, it will look like this: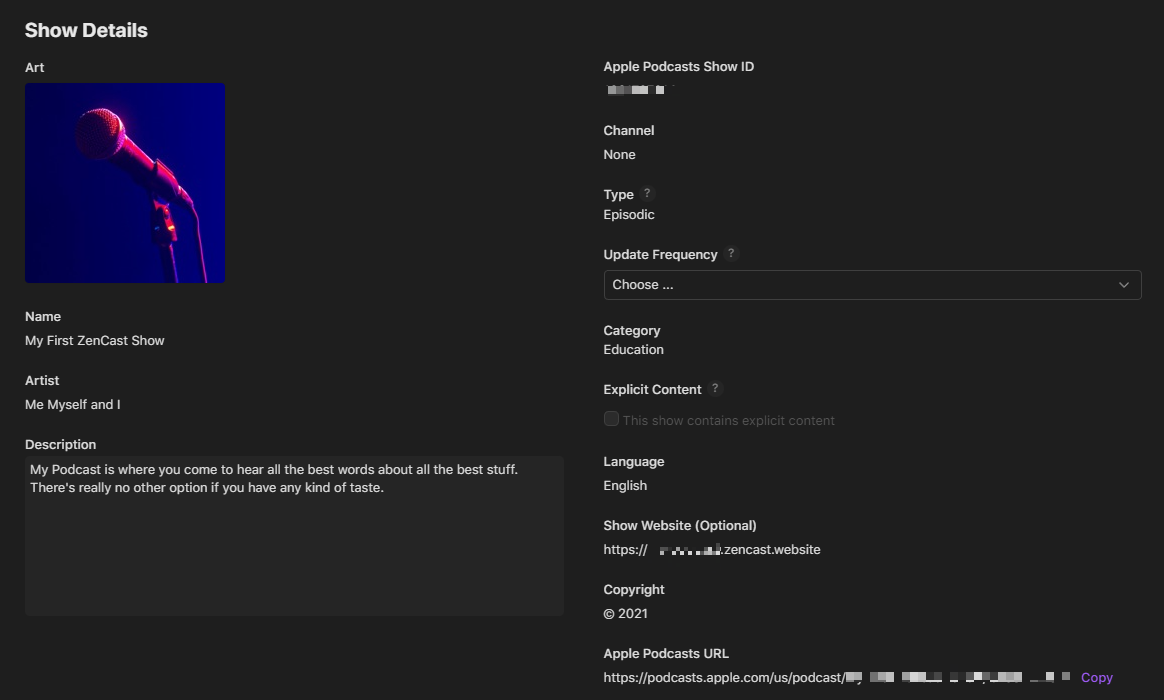 It's a good idea to fill in any missing details for your show at this point, including content rights, contact info, how lften you intend to publish new episodes.
Then, save changes and click "Publish" in the upper-right corner. If all the details have been filled in correctly, you'll see the show status change from "Draft" to "Published":

And one final step, most shows will need to be approved by Apple before they show on the platform, so keep an eye out for an email that looks like this: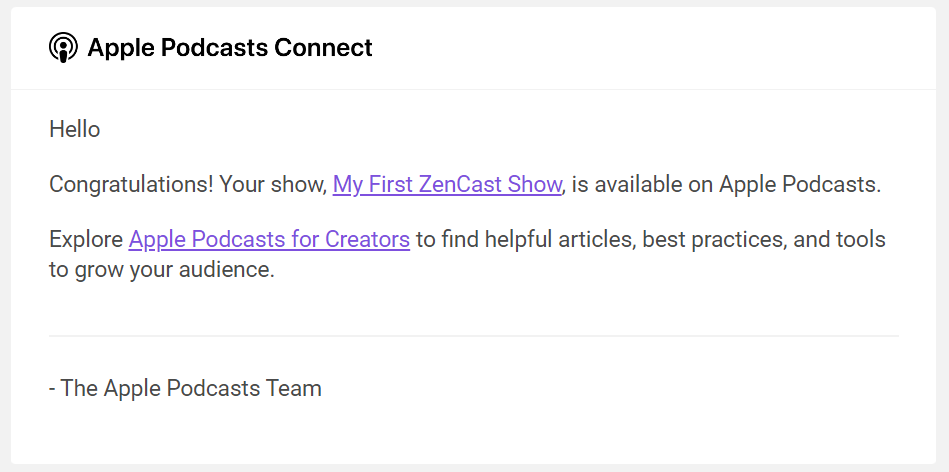 Congratulations, your first podcast is now published and available on Apple Podcasts!