The links tab in your show's dashboard is used to enter all the links associated with your show in one place.

The links page is split into 3 main areas:
Social
Apps
Listener support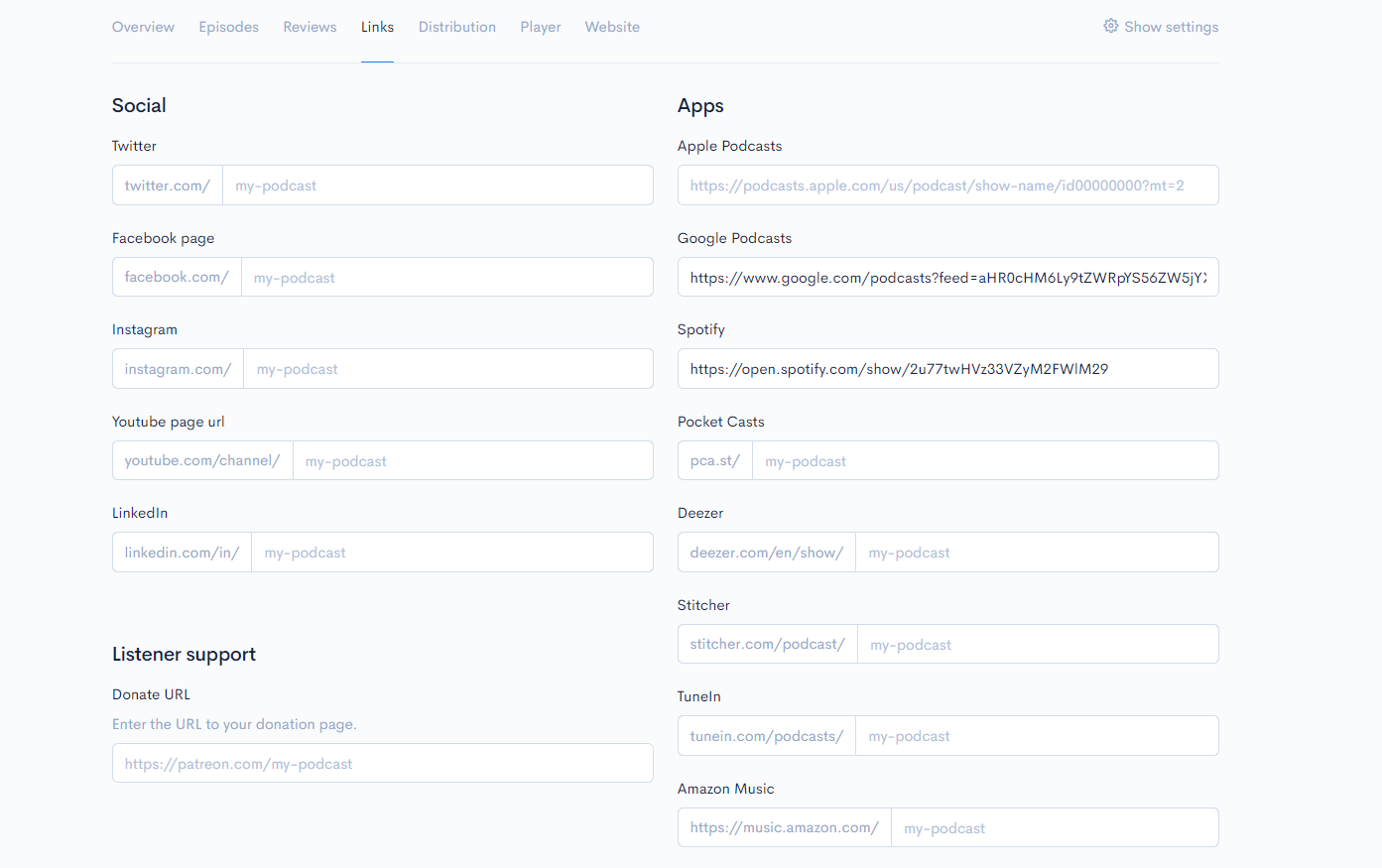 ---
Social
On the left-hand side are the Social links for your show. Enter any links here for the show's associated social media including Twitter, Facebook, Instagram, Youtube, and Linkedin.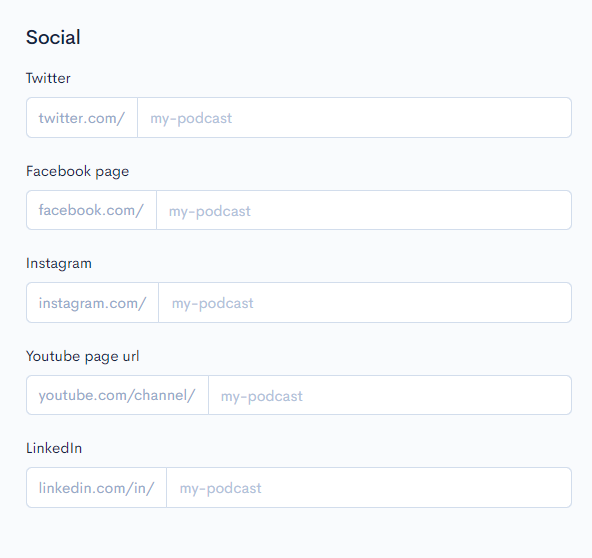 ---
Apps
On the right-hand side are spots for all the listening apps and platforms your show is published to.
The links for Google and Spotify are automatically filled in and will already function if your show has been correctly submitted. The other links will need to be filled out manually one at a time as and when each platform approves your show submission.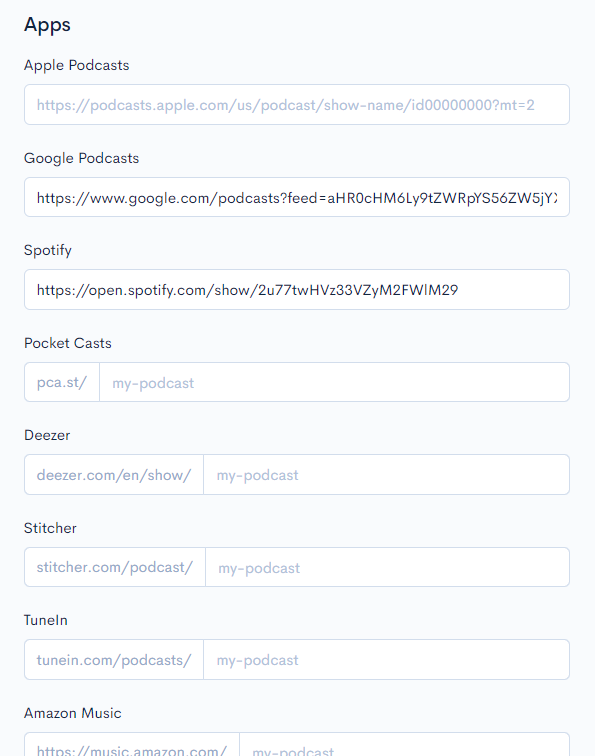 Once these links are filled out they'll show as "Listen with..." buttons on your show's ZenCast website: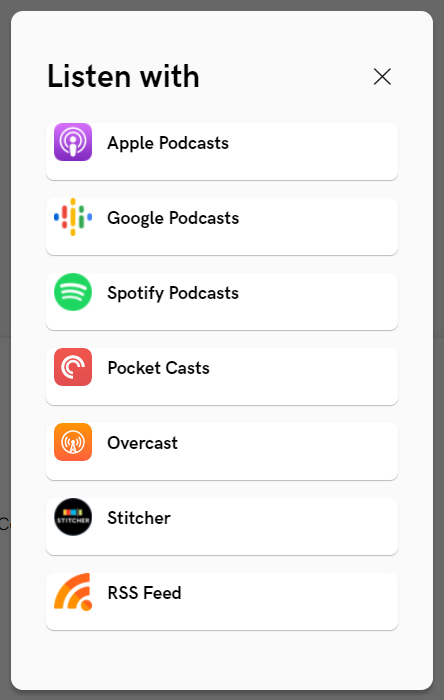 These buttons will also show when a listener clicks "Subscribe" in your show's player:


And lastly, on plans that support it, ZenCast will also be able to monitor ratings & reviews with completed links.
---
Listener support
Beneath the Social links is a spot for you to enter the URL of any donation page you may have set up for your show.

You'll be able to obtain all of these links directly from each distribution platform/social network, but if you're struggling to find any of them feel free to reach out to us at ZenCast support and we'll be happy to help.