If your podcast is rejected by Apple, there are a number of reasons why that could have happened.

Take a look at the guidelines on the Distribution tab of your ZenCast dashboard and make sure you've checked off each item: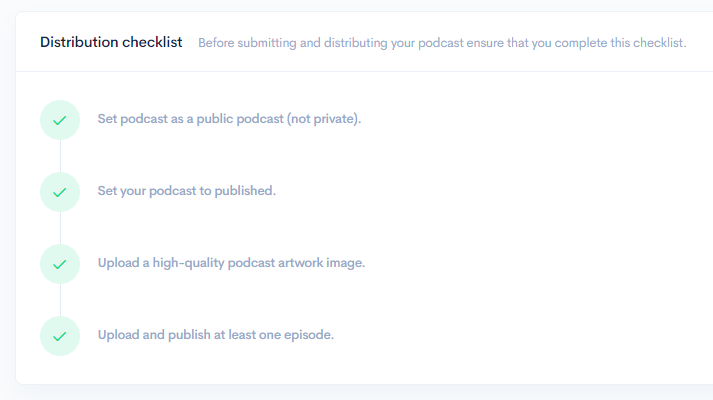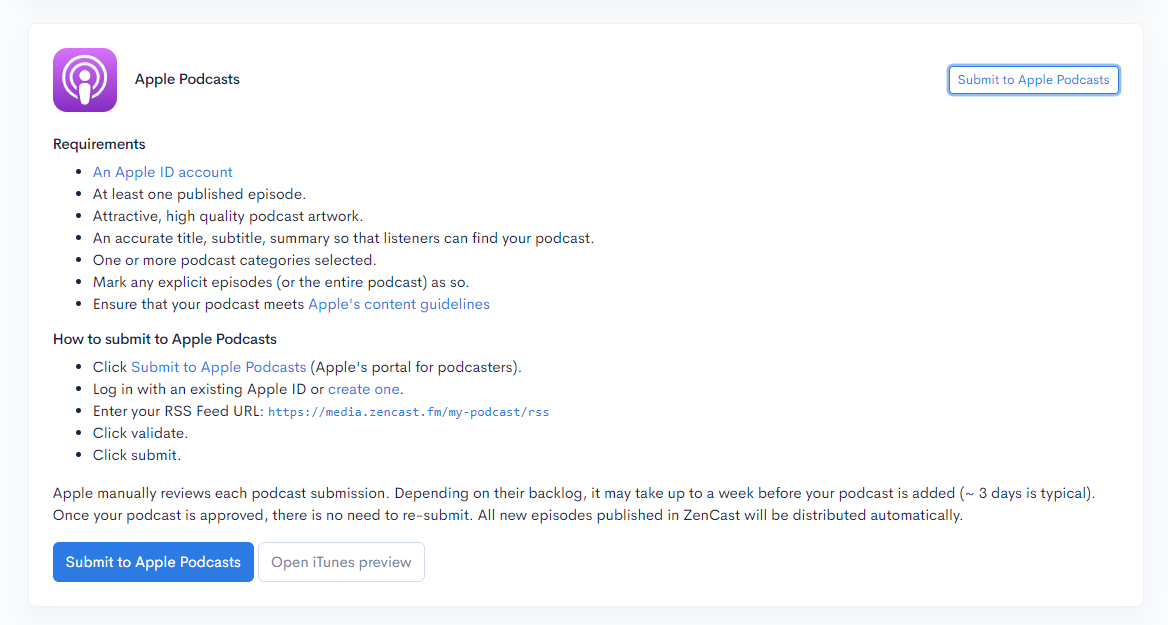 You can also take a look at Apple's review process documentation.
Apple's Show artwork guidelines are as follows:
Minimum size 1400 x 1400 pixels, maximum size 3000 x 3000 pixels
72 dpi resolution
PNG or JPG file types
RGB colorspace
You can view Apple's artwork guidelines for shows, episodes, channels, and more, here.
And Apple Podcasts content guidelines are broken down into 4 areas:
Inaccurate, Misleading, or Unauthorized Content
Illegal, Harmful, or Objectionable Content
Breaching Advertising Guidelines
Breaching Paid Content Guidelines
For more details on each, you can view the Apple Podcasts content guidelines here.
If you're not sure why your podcast is being rejected by Apple you can get in touch with them by going to Apple Podcasts and clicking on the "Contact Us" link at the very bottom of the page.
And of course, you can always reach out to us at ZenCast for help via the chat bubble, or by emailing hello@zencast.fm