If your podcasting needs have changed and you're looking to upgrade or downsize your plan, this can all be done from inside the ZenCast dashboard.
Click on your account avatar in the top-right corner of the screen and select "Your profile" from the dropdown menu.
From there, go to the "Billing" tab and you'll see a brief account summary: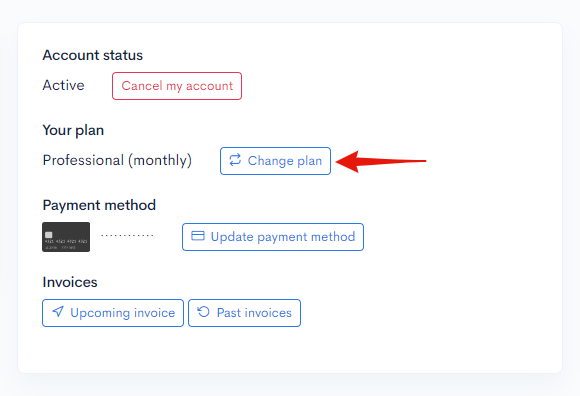 Click "Change plan" and you'll be taken to the plan selection screen where you can see prices, benefits and choose a new plan.
If you have any questions feel free to talk to us via the chat bubble, or email hello@zencast.fm