To cancel your ZenCast account, hover over (desktop) or tap (mobile) your avatar in the top-right corner of your dashboard and click the "Your profile" option, then go to the "Billing" tab.

You'll be shown a summary of your account status. Just click on the red "Cancel my account" button and follow the on-screen instructions that follow.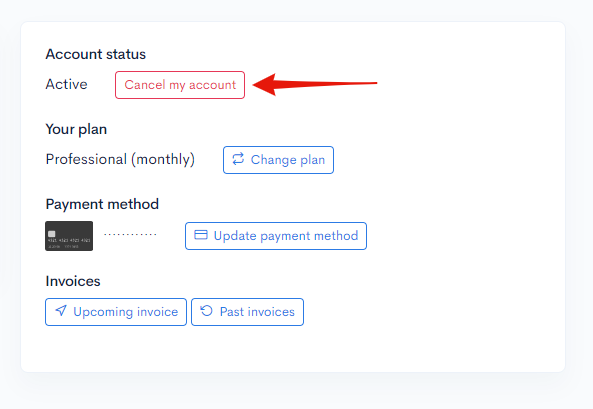 Please note:
Refunds are not offered due to change of mind or for cancellation before the end of the billing period.
If you run into any issues with this process feel free to talk to us via the chat bubble, or email hello@zencast.fm