Creating your first podcast
Creating your first podcast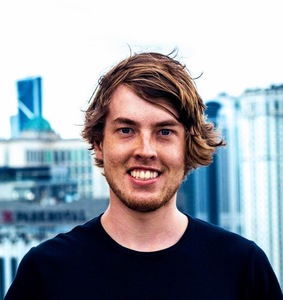 By Kyran
updated almost 3 years ago
Creating your podcast with ZenCast is painless and should take no more than five minutes.
To create your podcast, you'll need to login to your ZenCast account. If you don't already have an account, you can sign up for a free trial here.
Once logged in, look in the left hand sidebar under the 🎤 Podcasts menu item and click Create Podcast.

Entering your podcast's details
Then enter in your podcast's title, subtitle and a brief summary about it. You can change this information later, so it doesn't have to be perfect right now.
Title: Make your title specific and notable. A podcast titled News of the Week is too vague to attract many listeners, no matter how compelling the content.
Author: Who is the podcast's creator? This will be listed visibly alongside the title in many directories.
Subtitle: Choose a subtitle that is only a few words long that encourages people to listen to your show.
Summary: Provide a detailed description about your podcast. You may wish to include: topics that will be discussed, your episode schedule, who hosts the show, any guests that have or will appear and what kind of people may find the show interesting.
Language: Whether it's British, Australian, Indian or American English or something more exotic - be sure to pick the right language to help make it more discoverable in certain regions.
Rating: It's important that you specify whether your podcast is clean or explicit. A clean podcast specifies that none of your podcast episodes contain explicit language or adult content. If publishing to Apple Podcasts, it's especially important that you choose the option that best suits your podcast to ensure that your podcast is accepted.
After entering the above information, click next.
Entering your podcast's contact information and categorisation.

Contact name: This is the public name that will be shared with the contact email.

Contact email: This email will be shared publicly for listeners that wish to share their feedback or get in touch.
Copyright: Include whatever notice is important to protect the rights of your show.
Keywords: Think about the words or phrases people may use to search for your show. Include them here to help people find your show easily.
iTunes Categories: iTunes (or Apple Podcasts) allow you to choose up to three distinct categories for your podcast. People browsing the Apple Podcasts charts (and other podcast directories) will be able to discover your podcast more easily if they are correctly categories. You can order the three categories in order of best fit.
Once again click next to go to the next section. This is the final step.
Uploading your show's artwork
If you haven't already created artwork for your podcast you can skip ahead, choose whether you wish your podcast published right now, click Create Podcast and come back to this later.
If you have already created artwork for your podcast, ensure that the image file of the artwork you are about to upload has the following:
Resolution: 3000 x 3000 pixels
File format: jpeg or png
File size: Less than 2mb
If your artwork file doesn't meet the above values, we will try to optimise your artwork for you. However, we are unable to guarantee that it will look as good as it can, and there may be some distortion or visual artefacts as a result.


Publishing your Podcast
Confirm whether you wish your podcast to be published right away and then click Create Podcast.
Woohoo! Congratulations on creating your first podcast with ZenCast 🎉

If you're new to Podcasting, here's a small explanation on how things will work for your show.

A podcast is uses something called an RSS feed to publish episodes (in the same way that a Blog works for text). This RSS feed is a computer readable document that tells podcasting platforms (Apple Podcasts, Google Podcasts, Spotify etc.) information about your podcast and lets them know when new episodes are published.

Right now your RSS feed only has information about your podcast, but we can change that and upload your first episode. 🐵

Did this answer your question?